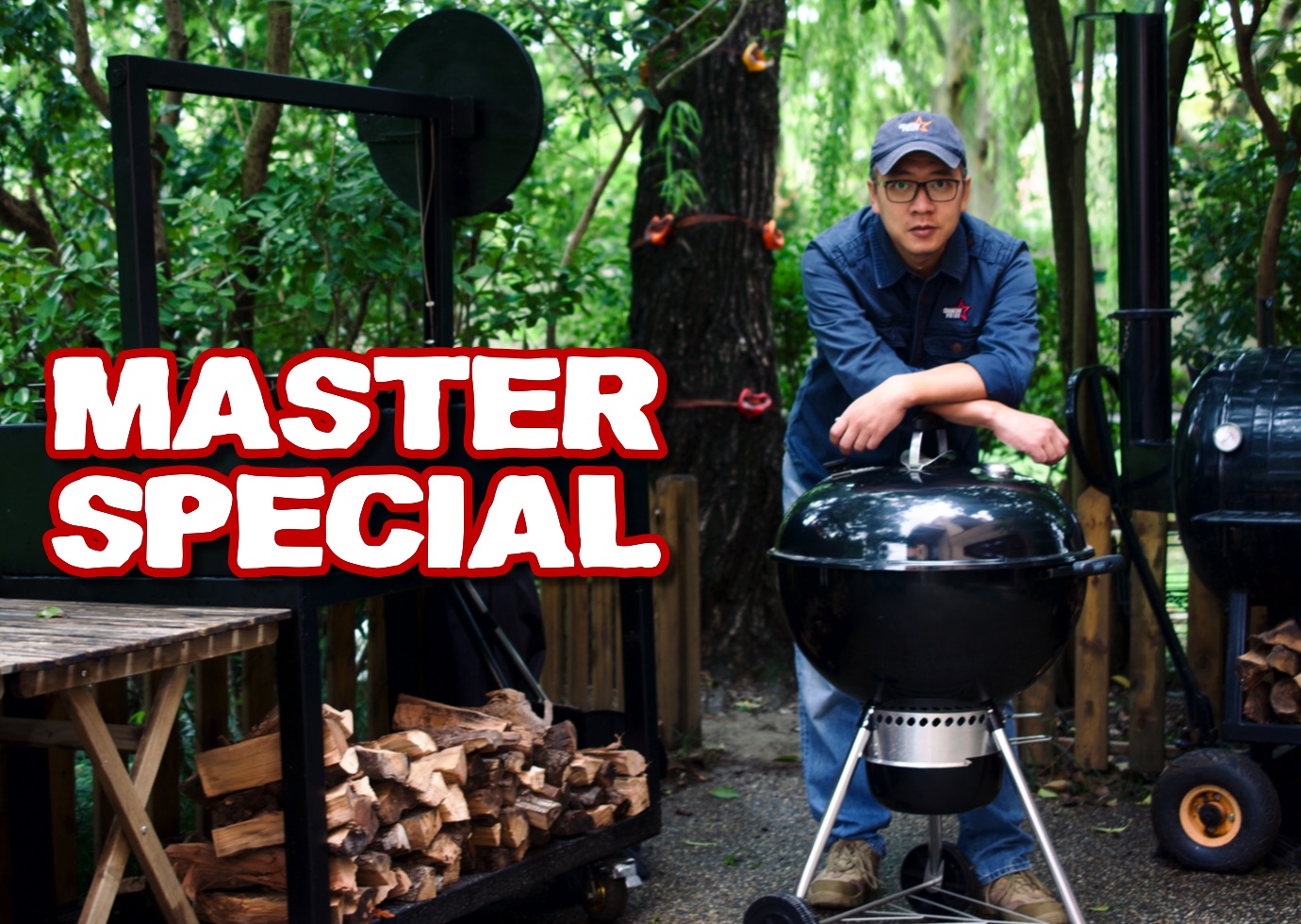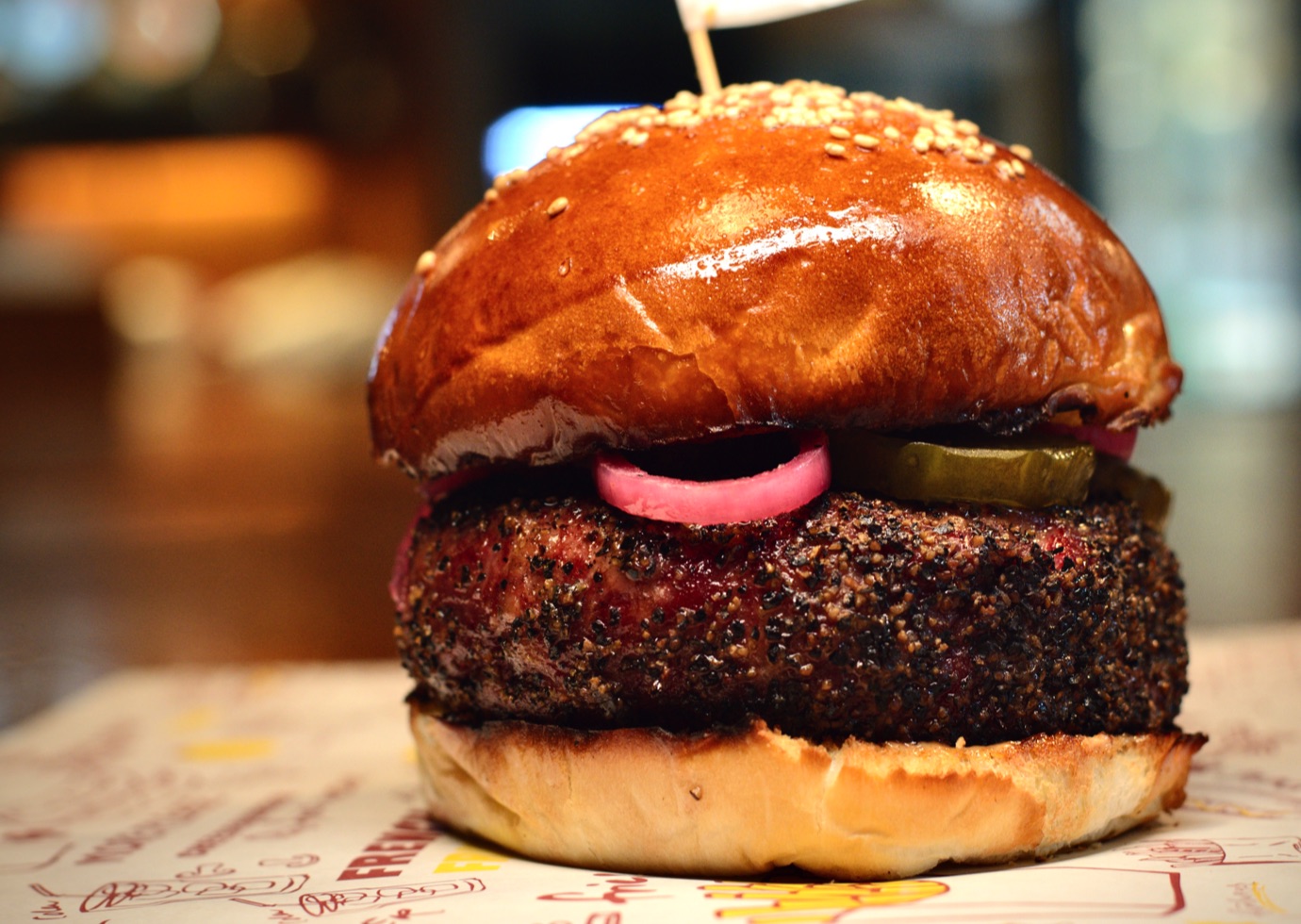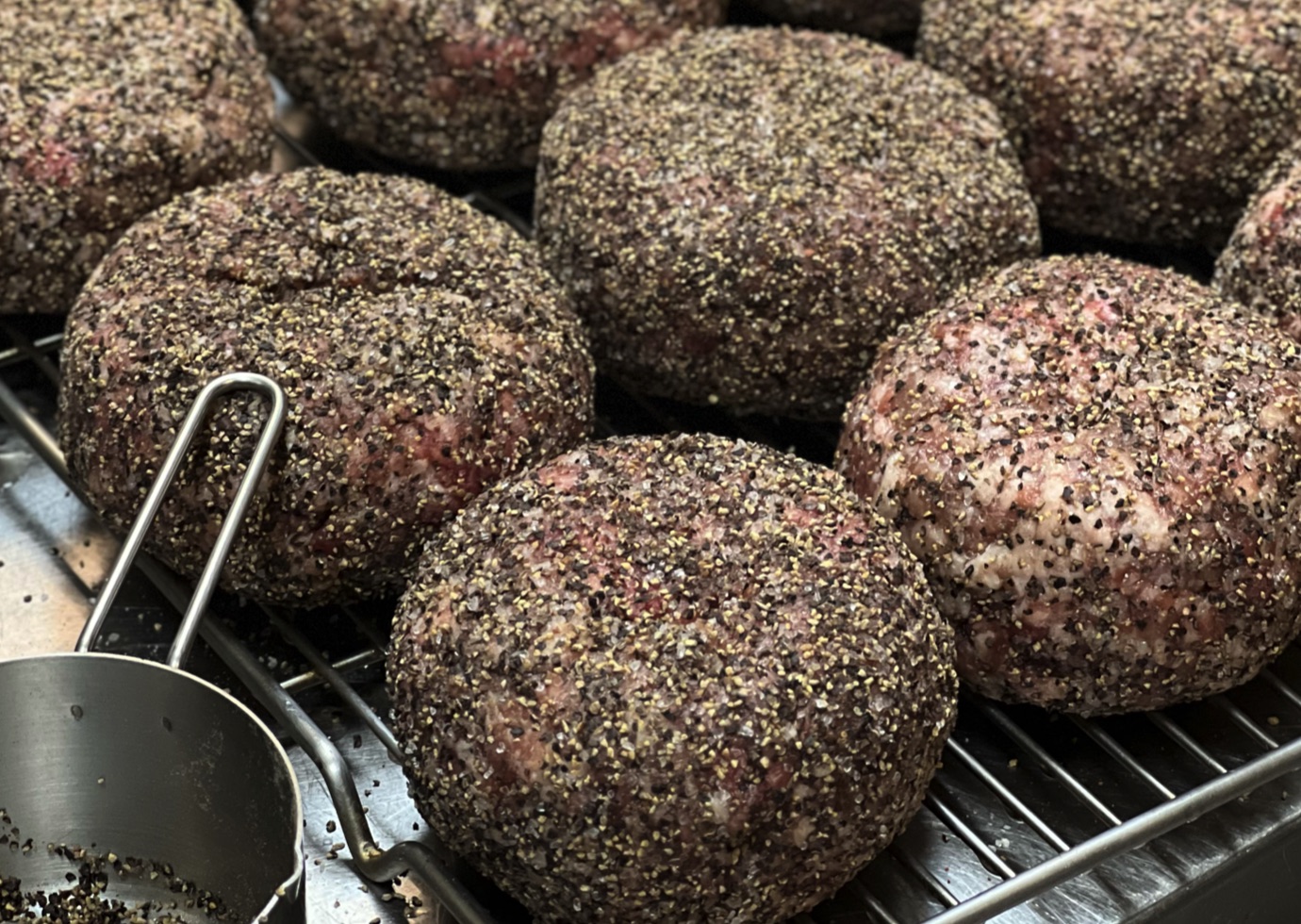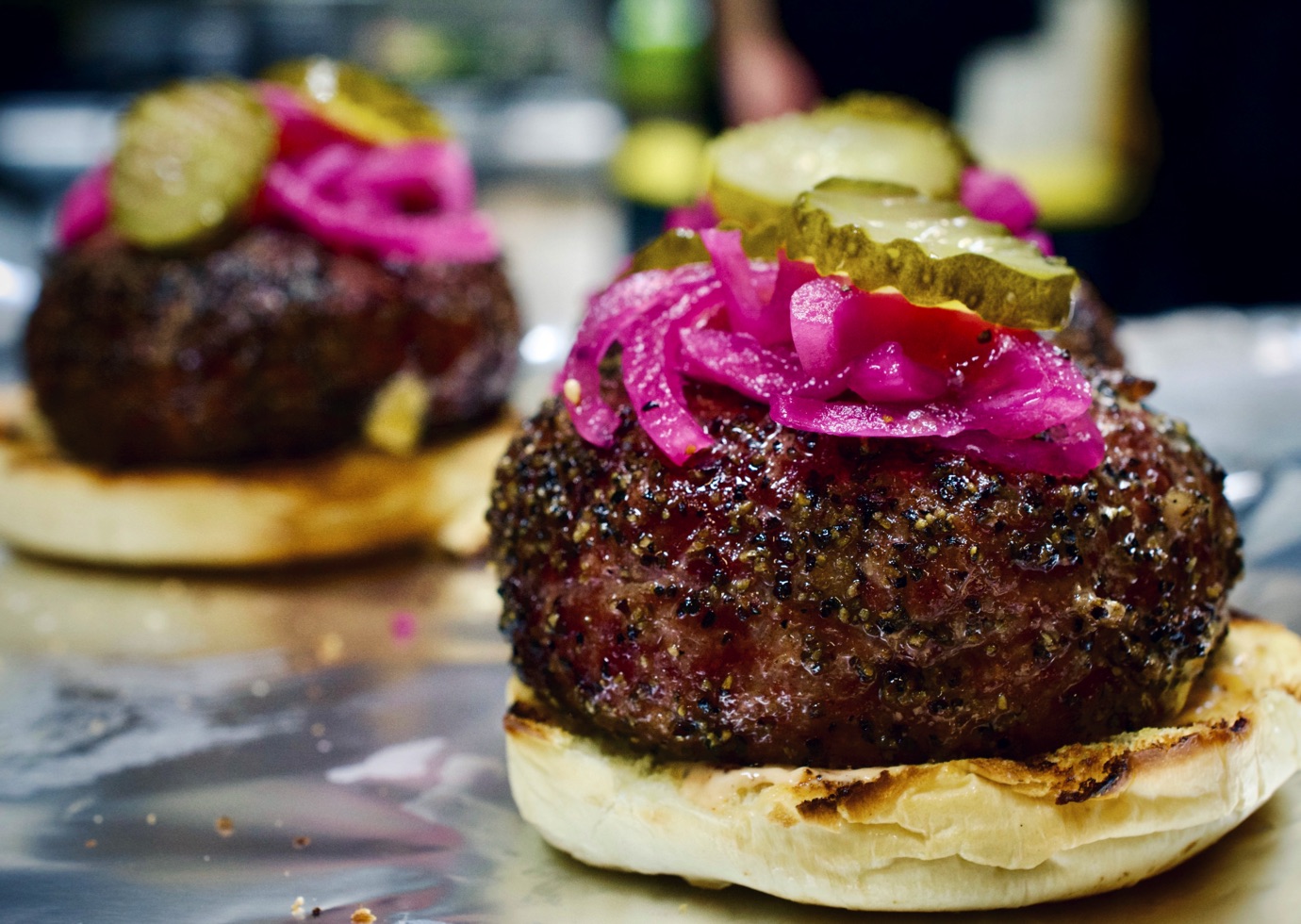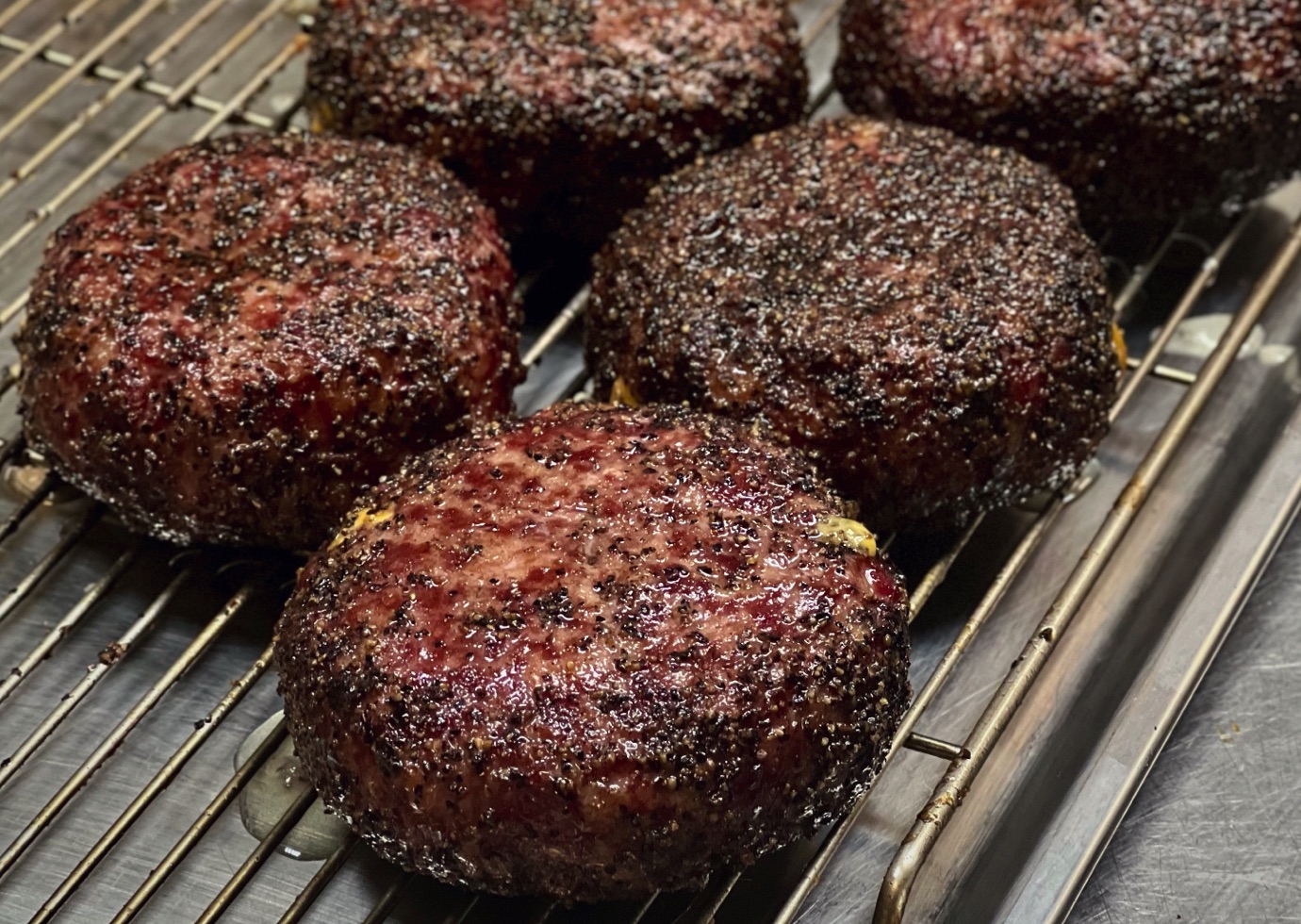 Testmonial from Bryan
2022-10-23 Sun
Your pastrami is incredible cloud! you said cut it thin bit i can tear it apart with my hands! i don't even have to cut it! great flavor! really delicious! very moist and tender! couldn't be better. best patrami I've ever had... even beyond what i know pastrami to be... it's evolved... you impvoved upon a classic... it's more than pastrami! nice surprise! really love it!
Great price point on the iberico ribs! love them too. nice salty flavor. nice and greasy. not a dry bite. really delicious. my first iberico ribs. very impressed!
2022-10-11 Tue.
Juicy Lucy was orginated in Minneapolis back in 1950s. It was Mike's idea to make this in our last Country Pride event at the farm in Sep. I thought it was easy to make this burger by just making a big patty, but really not.
You have regular burgers with cheese on top, while with "Juicy Lucy", cheese is stuffed and then melted inside the patty when cooked. I mean it is tricky as anywhere you failed to seal that patty well enough, the cheese will just come out during cooking, then you lose half or most of it already when you eat it. I guess I had 5 or 6 leaks of the 20 that I had today.
I prepared the ground brisket yesterday and made the patties this morining, it was already 10:00 when I had the cheese stuffed, only one hour before lunch time. When most customers who ordered for early lunch arrived, I didnt get them prepared yet. I hope they were not too hungry. But after lunch hours, everything comes back that we have more easy time to smoke them nice and slow for orders in the evening.
And Winnie from downtown, in her lockdown, just got the delivery and commented this was the best burger she had in life. So sweet. I am confident that we're going to make it much better next time.
Thanks for staying with Master Special.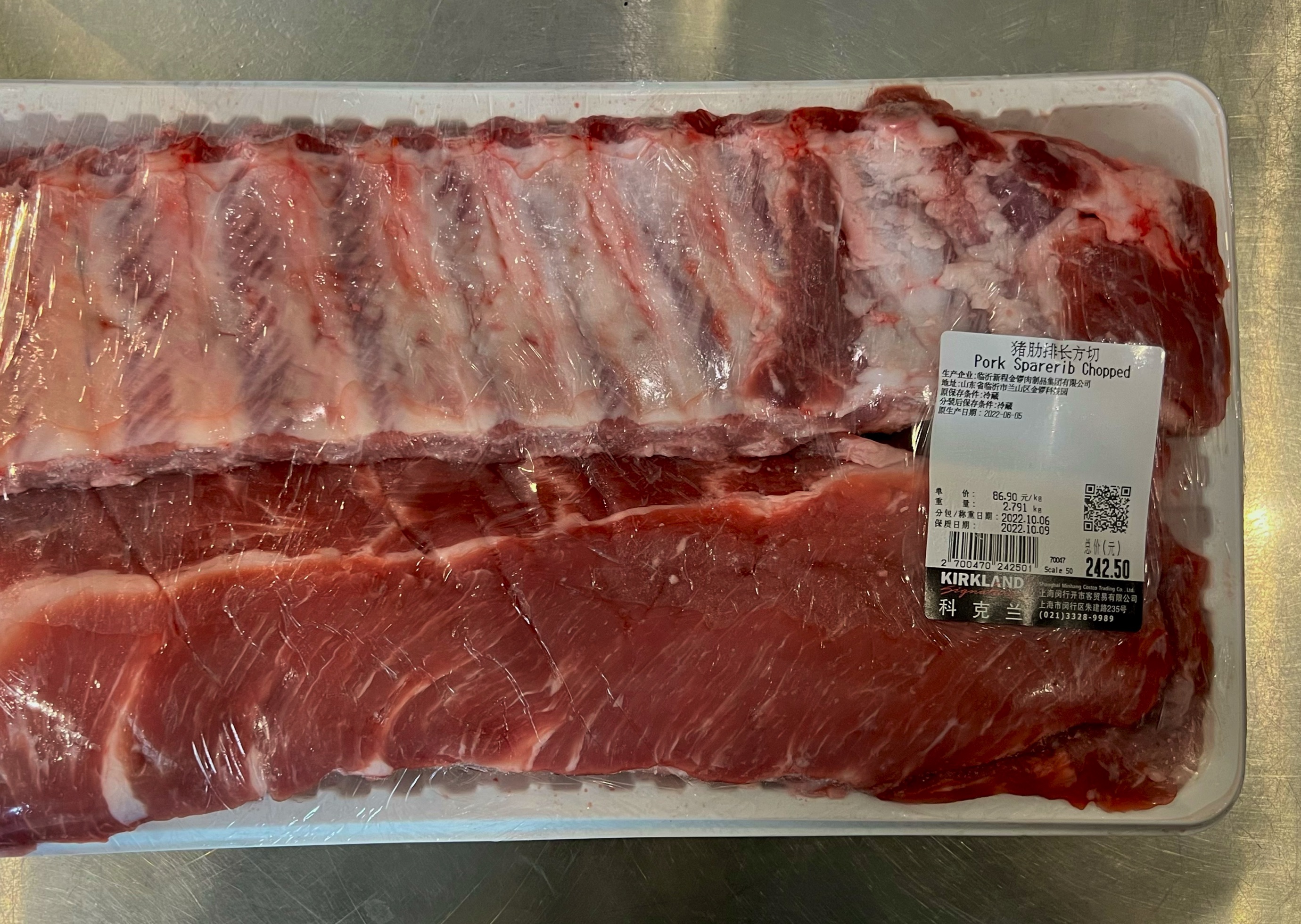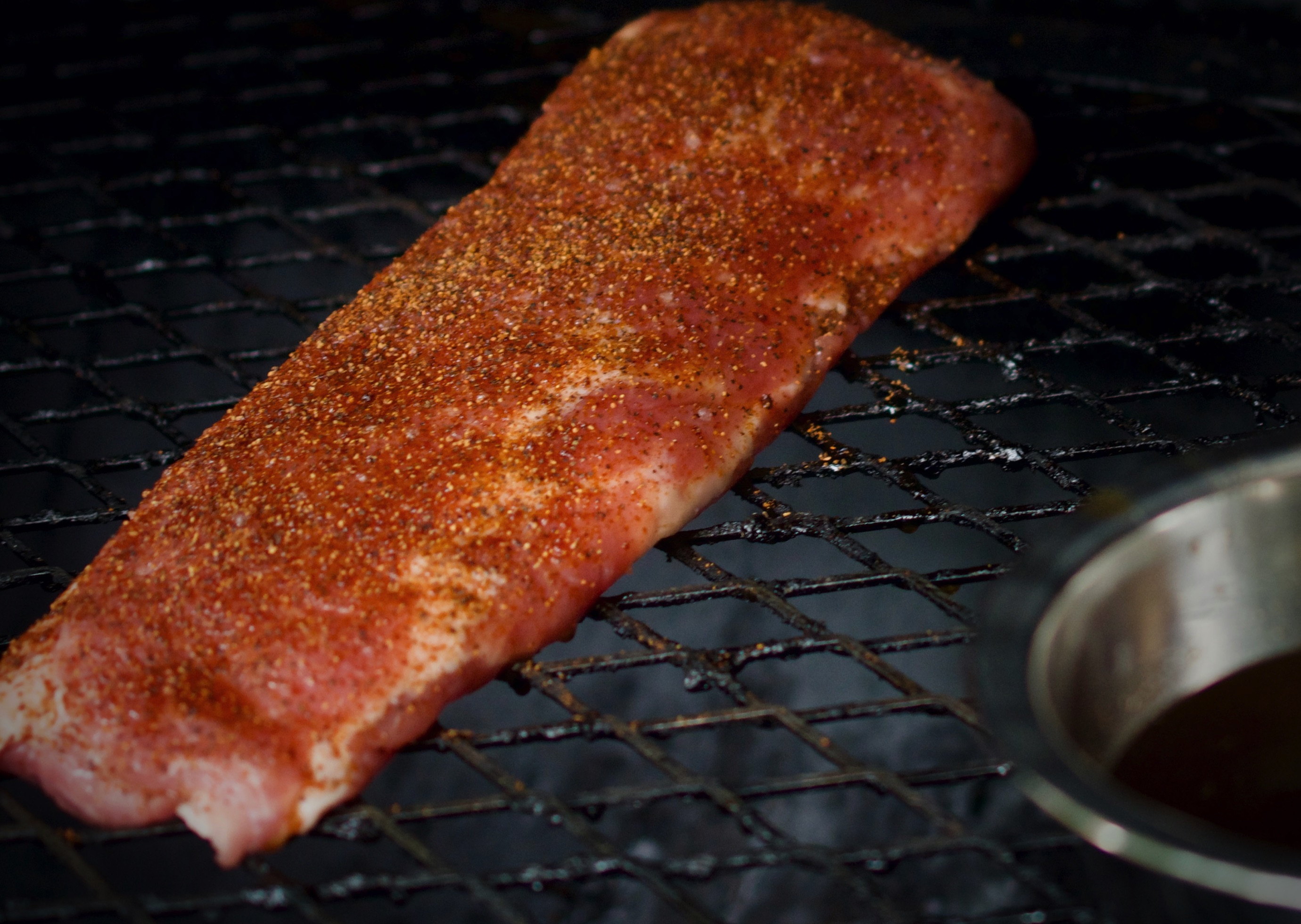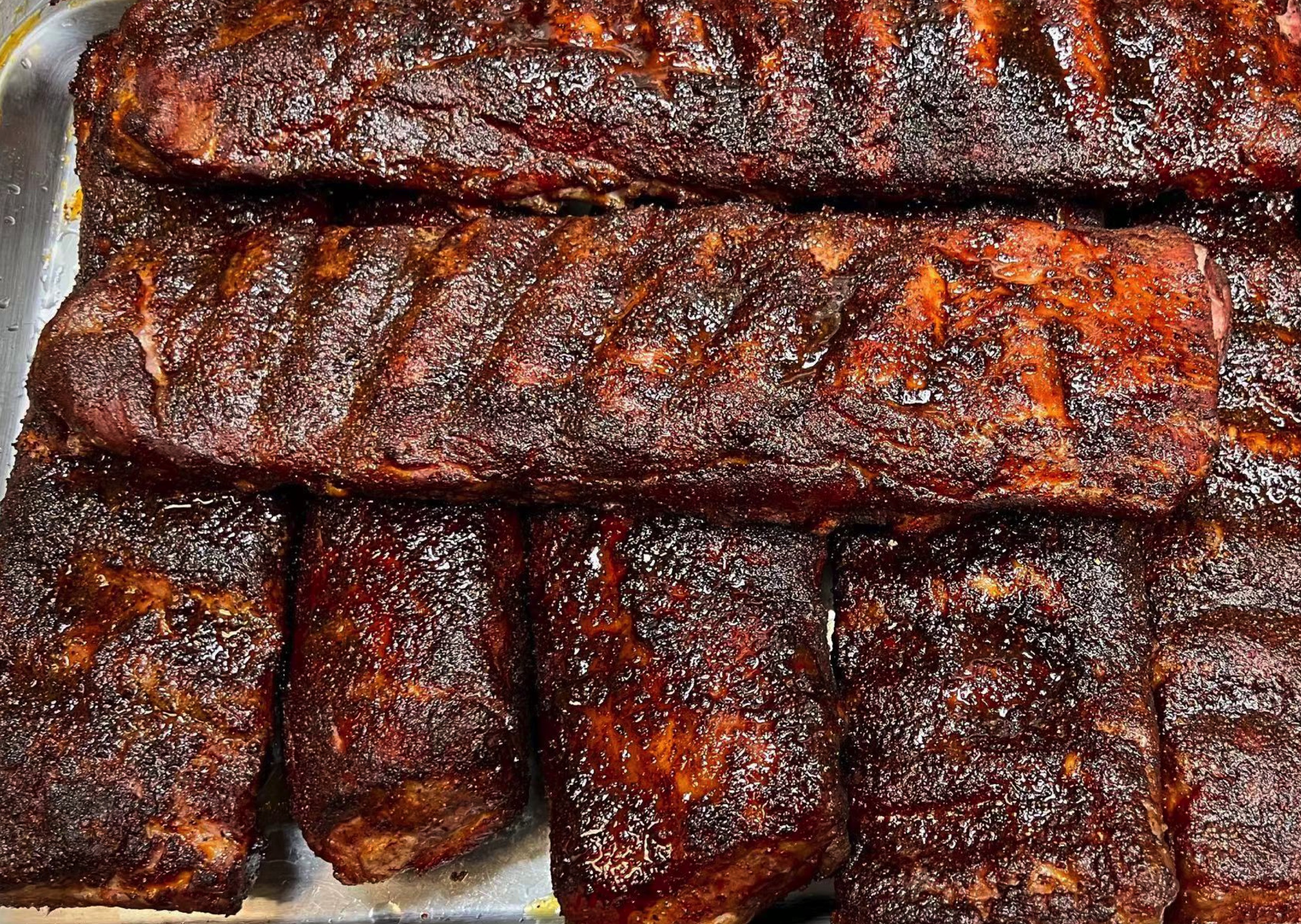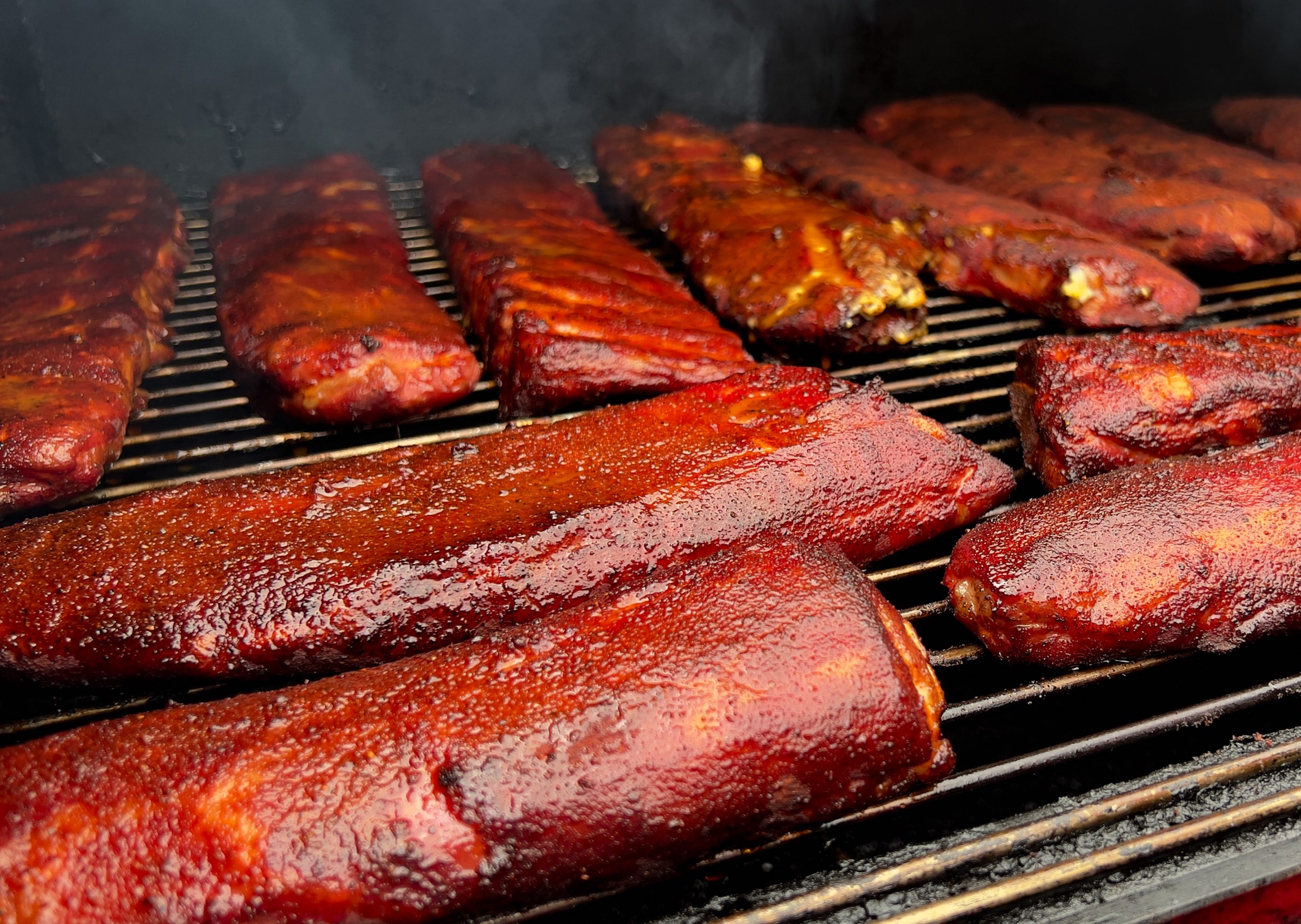 2022.10.08 Sat
We almost run out of our pork spare ribs, sad news no more spare ribs will be imported from US in the near future, price reasons. So what we do? Happened a new customer asked me if we can help smoke some ribs for him for a holiday party, and the ribs were from Costco. My first impression, it was nice and clean. Called spare ribs chopped on the lable. I liked them because they were thick, and nicely prepared, ready to cook.
So I decided to give a try with these ribs, for our first Master Special, aka Episode 1. 7 trays, 30 pieces, not racks, as they were chopped from whole racks. I reviewed our rubs and mops, kept the rubs same. but changed a little bit for the mopping, no more ketchup just honey and butter.
More that I would worry about is how clean the smoke is applied, which is important to keep the ribs nicely colored, red not dark. And conduct the right caring-mopping, during the cook. Call it Master Special, I do this myself hoping it can be followed.
So 30 pieces turned out good, and 29 pieces sold. Happy and we will do it again and again for future weekends.